Biographical Sketch of
Henry T. Stein, Ph.D.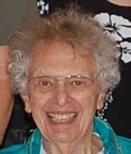 Henry T. Stein, Ph.D., co-founded the CADP movement and training program with Sophia de Vries. The senior training analyst and director of the Alfred Adler Institute of Northwestern Washington, he has been a Classical Adlerian Depth Psychotherapist for over forty years. He studied with Sophia de Vries and Anthony Bruck who were both trained by Alfred Adler. For more than thirty years, he has been training psychotherapists with an approach based on the original teachings and therapeutic style of Alfred Adler, as well as the clinical and philosophical writings of other Classical Adlerians. His own contributions to Classical Adlerian clinical practice include a comprehensive adaptation of the Socratic method, a thorough exposition of the twelve stages of psychotherapy, and an integration of Abraham Maslow's and Alfred Adler's visions of optimal human functioning. He has written four books on CADP, and edited the 12-volume Collected Clinical Works of Alfred Adler. For more details about Dr. Stein, see Jim Wolf's interviews of him.

Contact:
Henry T. Stein, Ph.D.
Alfred Adler Institute of Northwestern Washington
1140 10th St., Suite 301
Bellingham, WA 98225
Tel: (360) 325-7102
E-mail: htstein@adlerian.us